Place
Kiruna - Lapland
PRIce
Adult: 995 sek/pers.
Children (up to 12): 595 sek/pers.
INCLUded
Guide

Snowmobile / sled tour (guide drives snowmobile)

Dinner

Winter clothing (boots, winter overalls, thick gloves, warm hat)

Transfer from the office in Kiruna centre

duration
4 hours
total duration includes
Time for transfer, changing clothes, break for meal/coffee
Departure point and start time
Kiruna Guidetur office at 19:00. We meet about 30 minutes before departure time for changing into warm clothes
If you have booked pickup service
Pick up from ICEHOTEL is 60 minutes before the starting time of the tour. Pick up from hotels in Kiruna is 15 minutes before the starting time of the tour.
Please be on time. We usually have a couple of places to pick up guests from and if you are late, we cannot wait for you in consideration of other guests.
Pick up from a hotel costs 75 SEK/adult, 35 SEK/child.
We charge 300 SEK per person on every tour from 24th of December to 6th of January.
Aurora colosseum tour
Grab the unique chance to have this dreamed evening: a dinner in an opened sky igloo. This is the perfect way to observe the northern light. Indeed, you'll be protected from the wind if any thanks to the colosseum and you'll get all the possible chances to observe the northern lights. The location is in the middle of the frozen Torne river. Here no light pollution, only the nature and you sitting on reindeer fells around the campfire.
Dinner with northern lights
After a ride in minivan to our wilderness camp you'll sit on a snowmobile sled for a short ride up to the colosseum location. In case of cold weather, we get the option to warm up in our wilderness camp dining room and it's also where your guide will serve you a typical Sami (original inhabitants) dinner.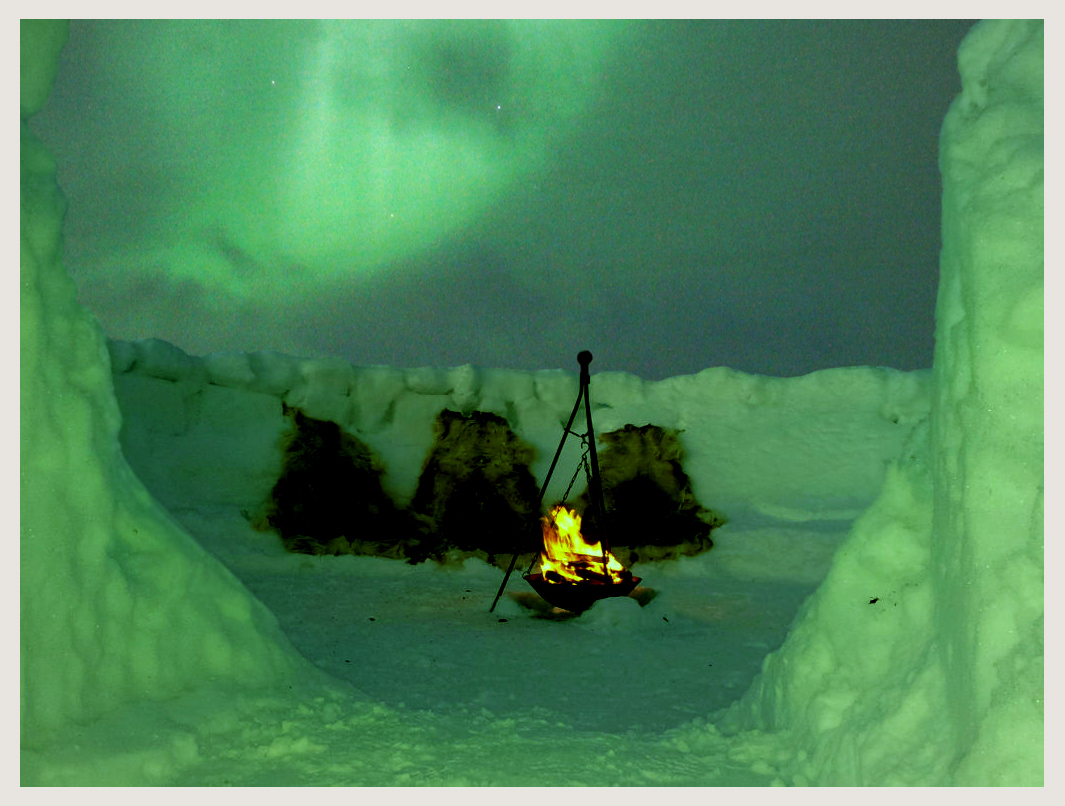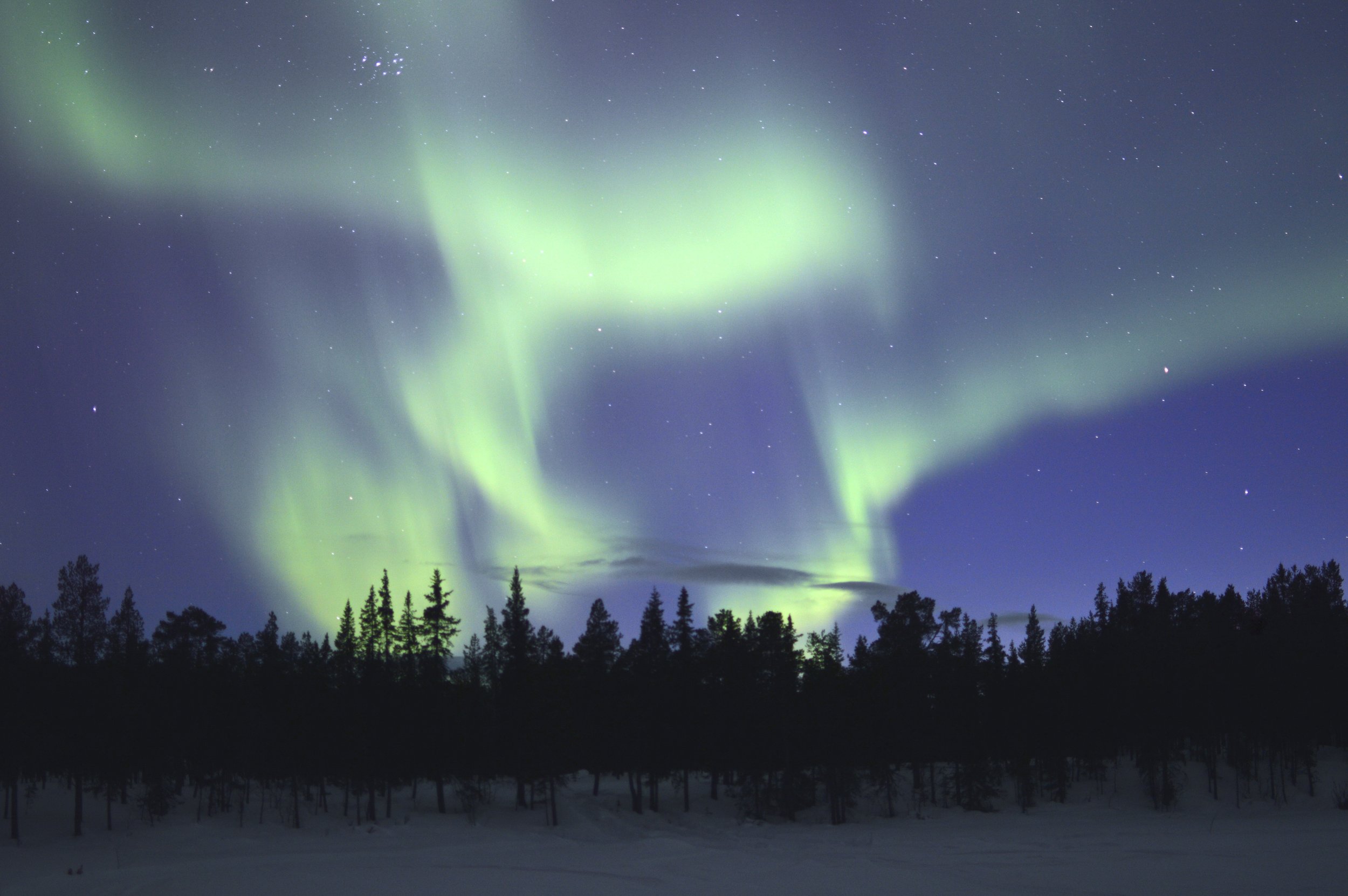 Go for a unique trip in north, in the middle of Lapland, the northernmost part of Sweden. Polar winter is a magical spectacle with endless nights lit by the stars and the white of the snow reflecting the pastel colours of the northern lights. This strange phenomena should be seen by everyone at least once in life. And this spectacle never miss the call: we see the northern lights every year. They can be seen in winter normally from December to April. Don't miss the magic of north.
More winter tours available