place
Forests surrounding Stockholm

DURation
1 day
PRIce
1190 sek/pers.

ACTIVITies
Hiking

Wooden fire lunch

Wildlife and flora

INCLUded
Transport to the forest

Meal

All needed gears

Your personal guide

NON INCLUded
Your travel insurance

Flight tickets to Stockholm
Hiking 1 day Stockholm nature winter tour
Are you enjoying Stockholm, but you're getting tired of walking in the dirty muddy snow of the city center? You heard of Scandinavia's typical landscapes and you know you can't find them in the city. But did you know that they're actually not far at all? Why not make the most out of your trip by adding a true nature experience to it? Only a 15 minute car drive away from our office, you can find these stunning landscapes.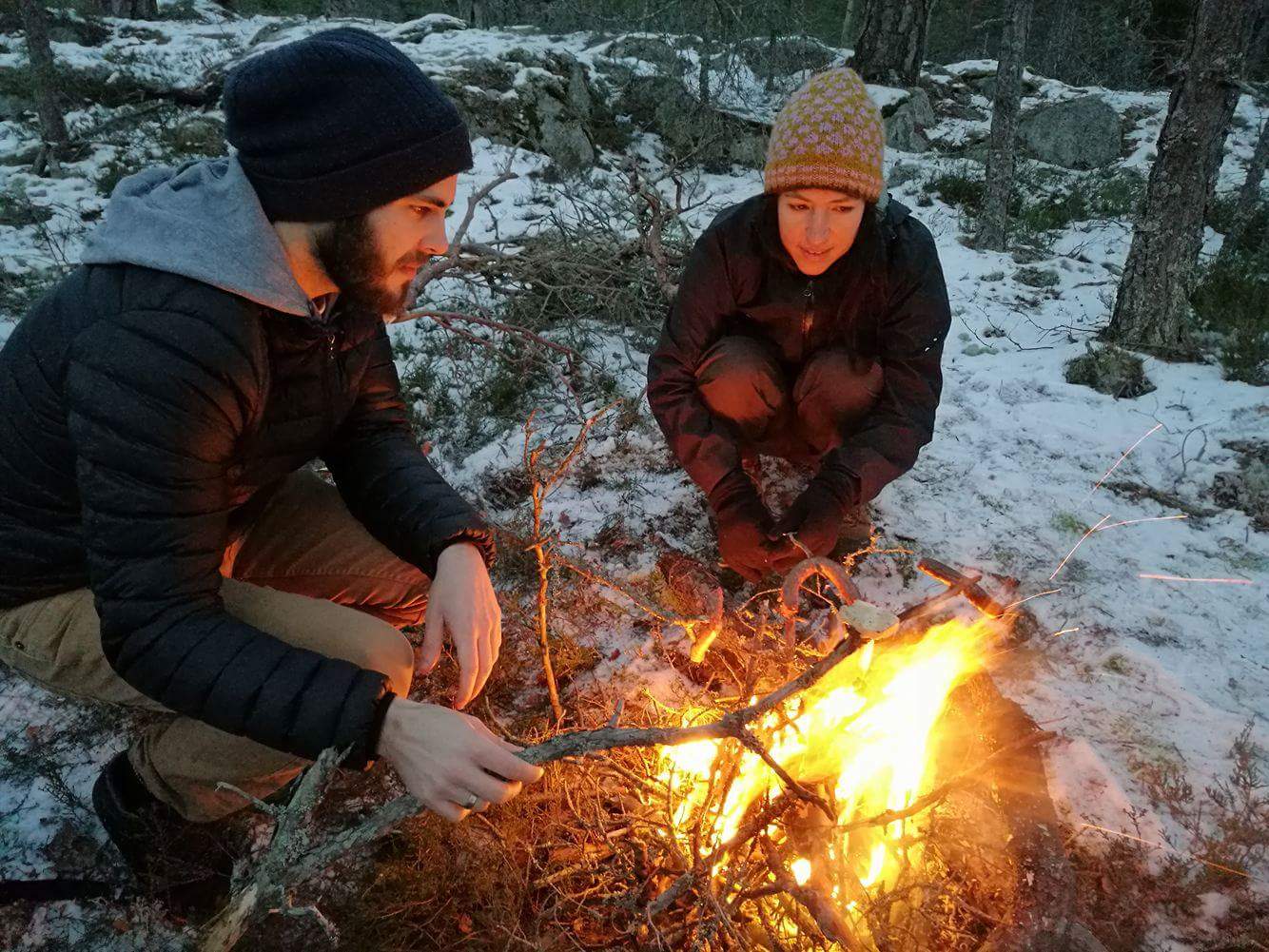 We depart from our office at 10 am to reach the starting point of our tour of this nature reserve, after a short car ride.
Upon arrival we put on our wool hats and start to flatten the snow under our steps. On the way, we will have the chance to talk about plants, Scandinavian animals and the nature itself. We like to avoid the paths as much as possible, as we want to show you the immensity of the forest and take you to our little secret spots.
We have a break around noon and take the chance to build a fire to warm up, to cook lunch and to enjoy a nice hot cup of coffee or tea afterwards.
It won't be long before the sun sets on the horizon so torch lamps will be needed. The afternoon is usually the best time to spot animals. If the temperature allow us, we will walk on one of the frozen lakes on our way out of the nature reserve before returning to the city with full of memories.